IT IS TIME TO TAKE YOUR BASKETBALL BUSINESS TO THE NEXT LEVEL
THIS IS FOR YOU IF YOU...




✔︎

 have tried various basketball offerings as a side-hustle but are frustrated with the results.
✔︎

 are a current or former basketball player who wants to relive your love for basketball by seeing kids play.
✔︎

 need an edge because you want to run a 3 on 3 tournament in a community where someone else is already running 3 on 3 tournaments.
✔︎

 are willing to dig in, work hard and follow the proven system, step-by-step & day-by-day to bring a unique, fun and needed basketball offering to kids in your community.
✔︎

 have watched our business (Midwest 3 on 3) from afar and would like to create a 3 on 3 basketball business like ours.
✔︎

 are running 3 on 3 leagues but are looking for a way to grow your e-mail list by offering different 3 on 3 programming.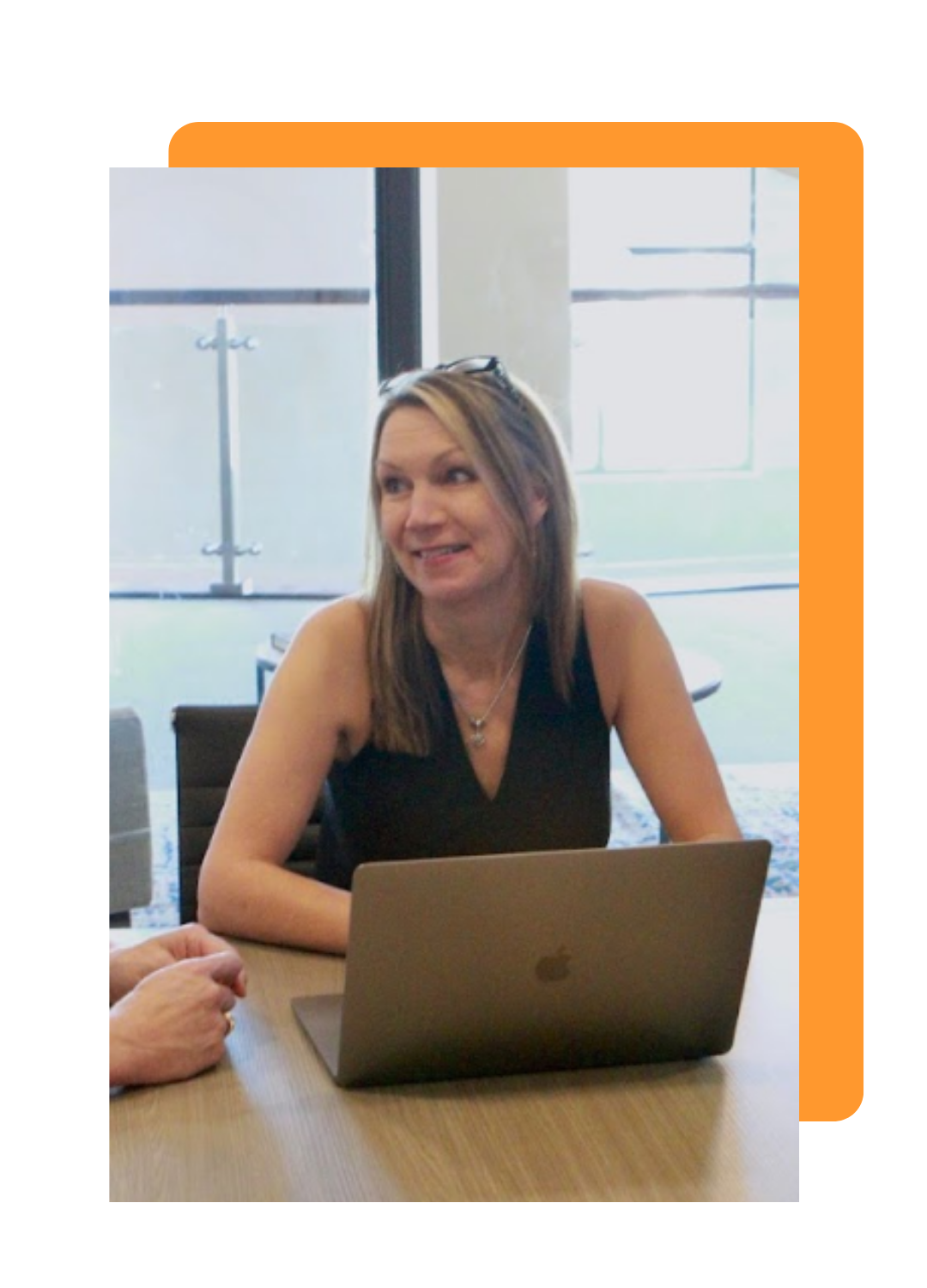 This jam-packed Master Class includes 6 modules that comprise the step-by-step system that will prepare you to confidently implement what you learn & enjoy amazing results. You'll be able to run a tournament that your basketball community goes crazy over.
SO WHAT DO YOU GET INSIDE THE RUN YOUR OWN
3 ON 3 BASKETBALL TOURNAMENT COURSE?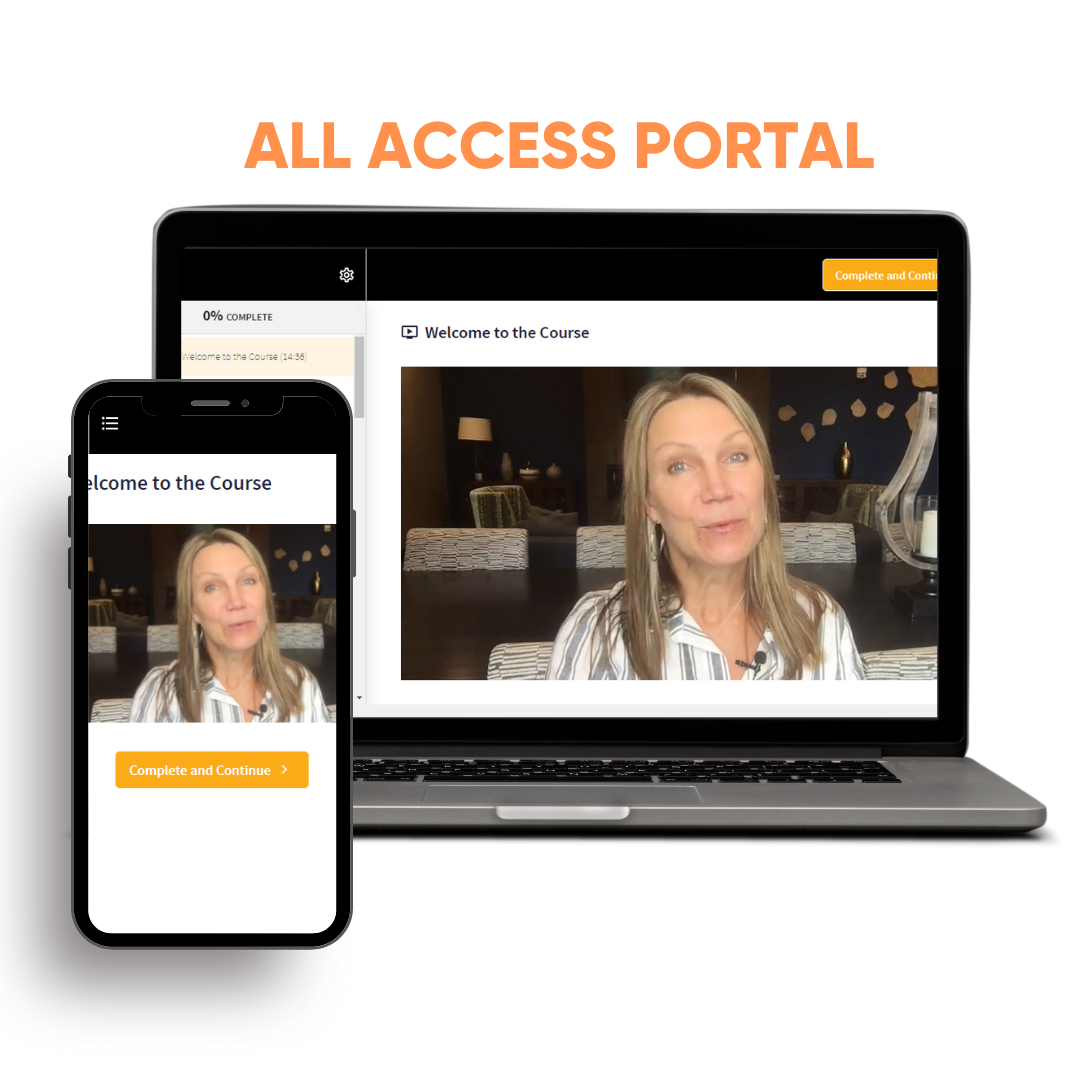 ALL ACCESS PORTAL
With 6 power-packed modules and 15+ videos, everything you need will be inside the portal. All the videos, tutorials and templates will be here so you can access them at any time. 
COMMUNITY, SUPPORT & ACCOUNTABILITY
One thing I know for sure is that you won't feel alone, confused or unsupported in our 3 on 3 entrepreneurs' community. The community will keep you inspired and ensure that you are offering a cutting-edge 3 on 3 basketball tournament.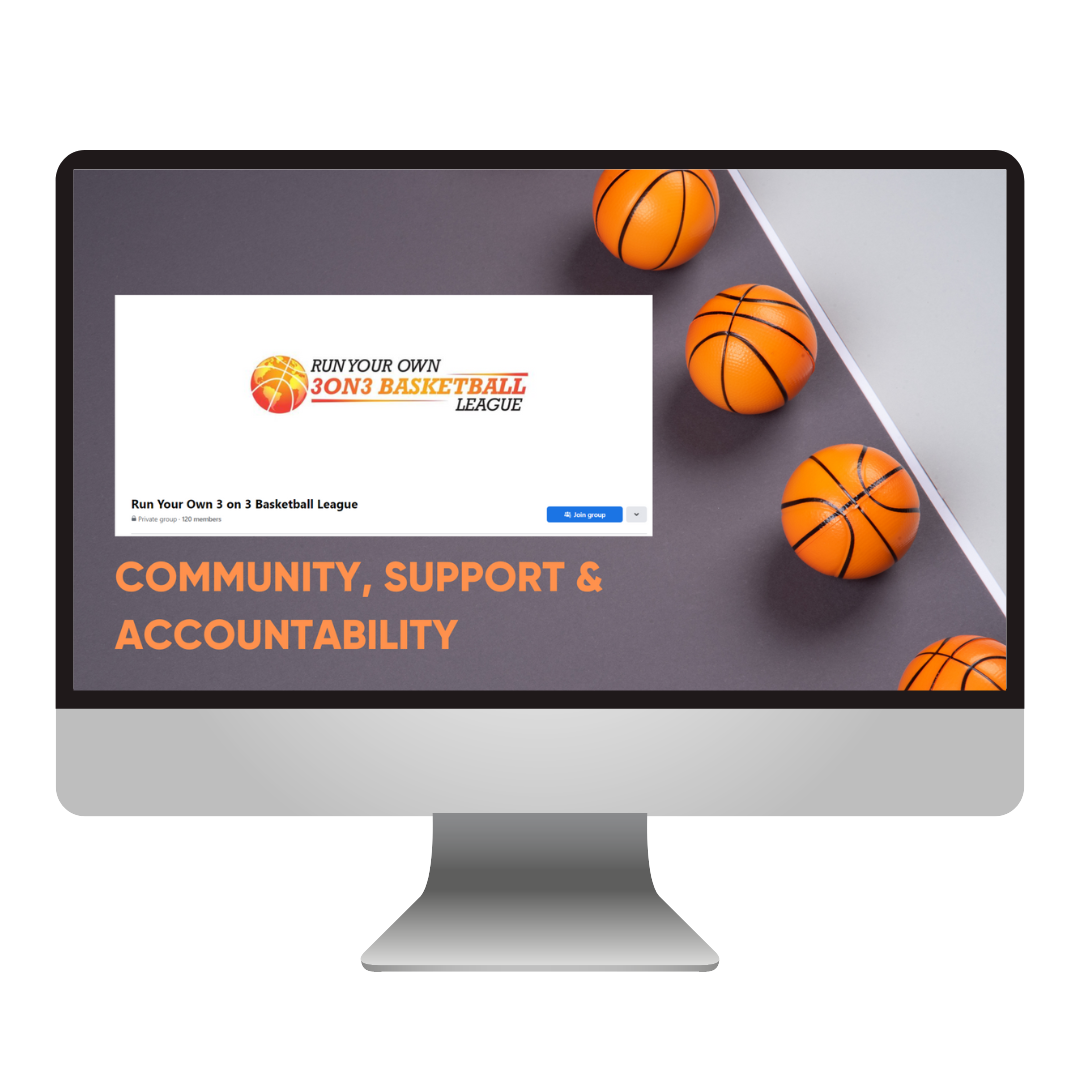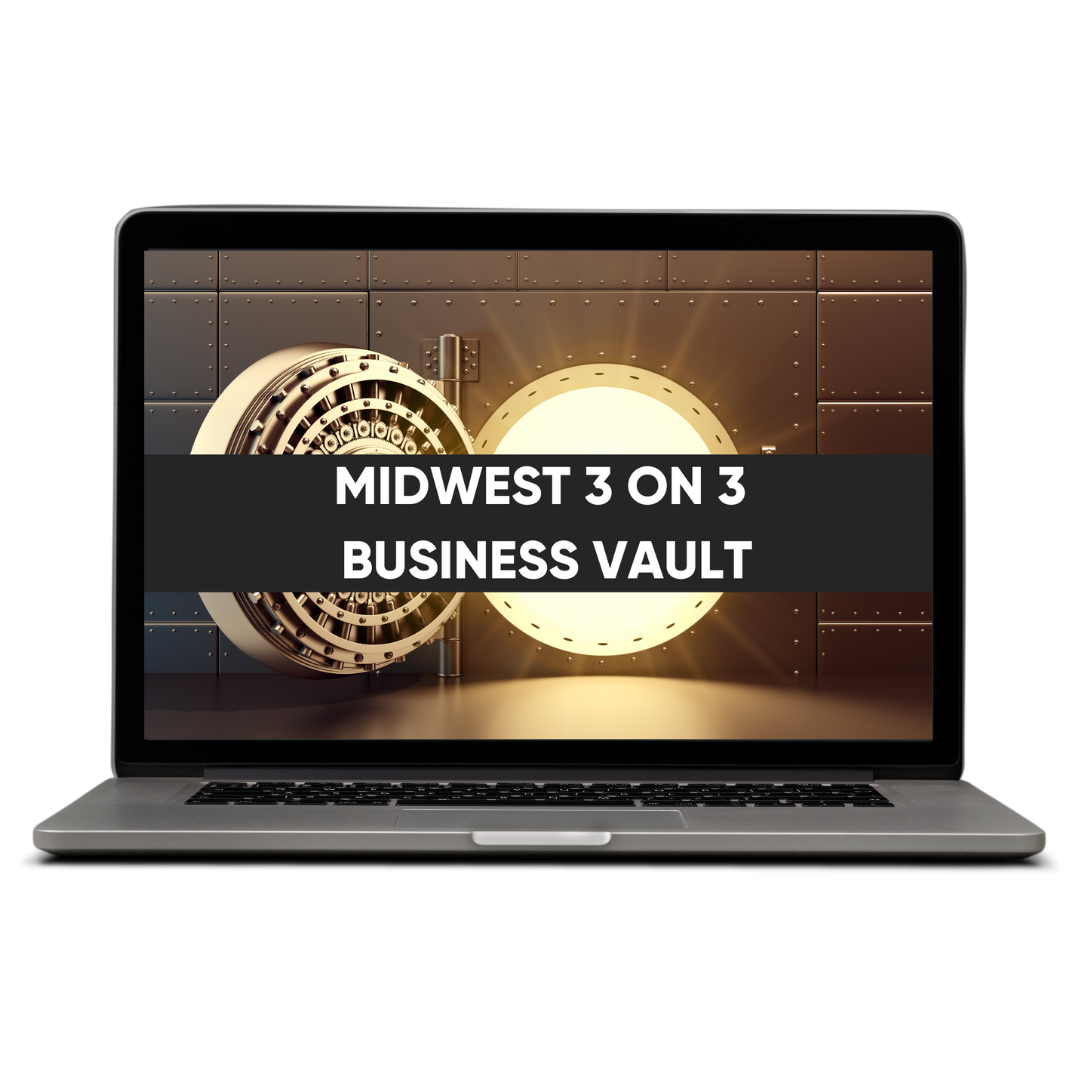 MIDWEST 3 ON 3 BUSINESS VAULT
Discover what made Midwest 3 on 3 a success by unlocking our vault of templates, scripts, policies & contracts to fast track your business.

Your proven 3 ON 3 BASKETBALL TOURNAMENT framework and 24/7 support system is here!
INTRODUCING THE 3 ON 3 BASKETBALL TOURNAMENT MASTERCLASS
The 6 main elements you need for long-term success with your 3 on 3 basketball tournaments.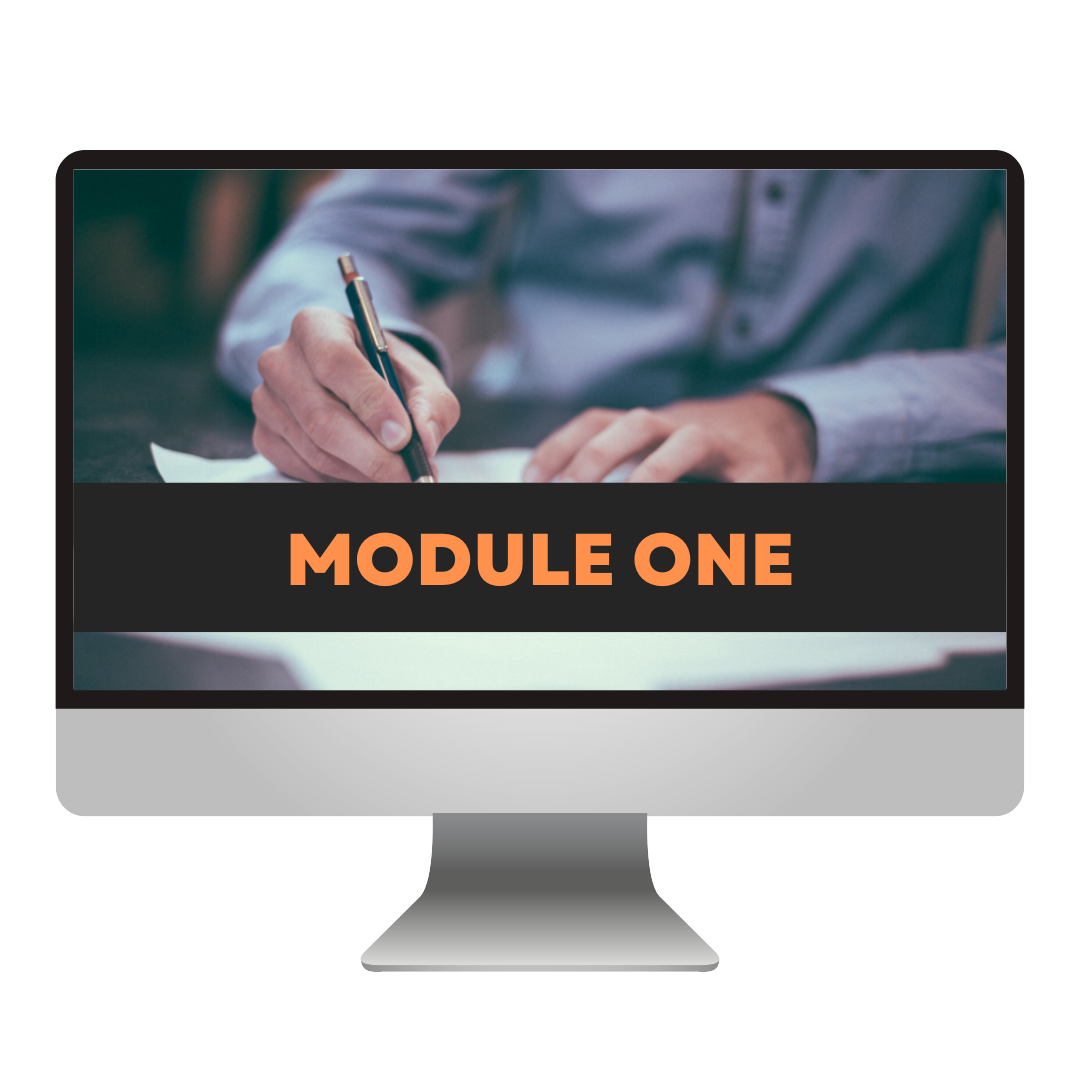 MODULE ONE
LESSON 1: Setting up your business 11:00

LESSON 2: Choosing your facility & date 7:00

LESSON 3: Securing an agreement with a shirt vendor 7:14

LESSON 4: Working with a Co-Promoter 15:16

LESSON 5: Creating your tournament rules 9:50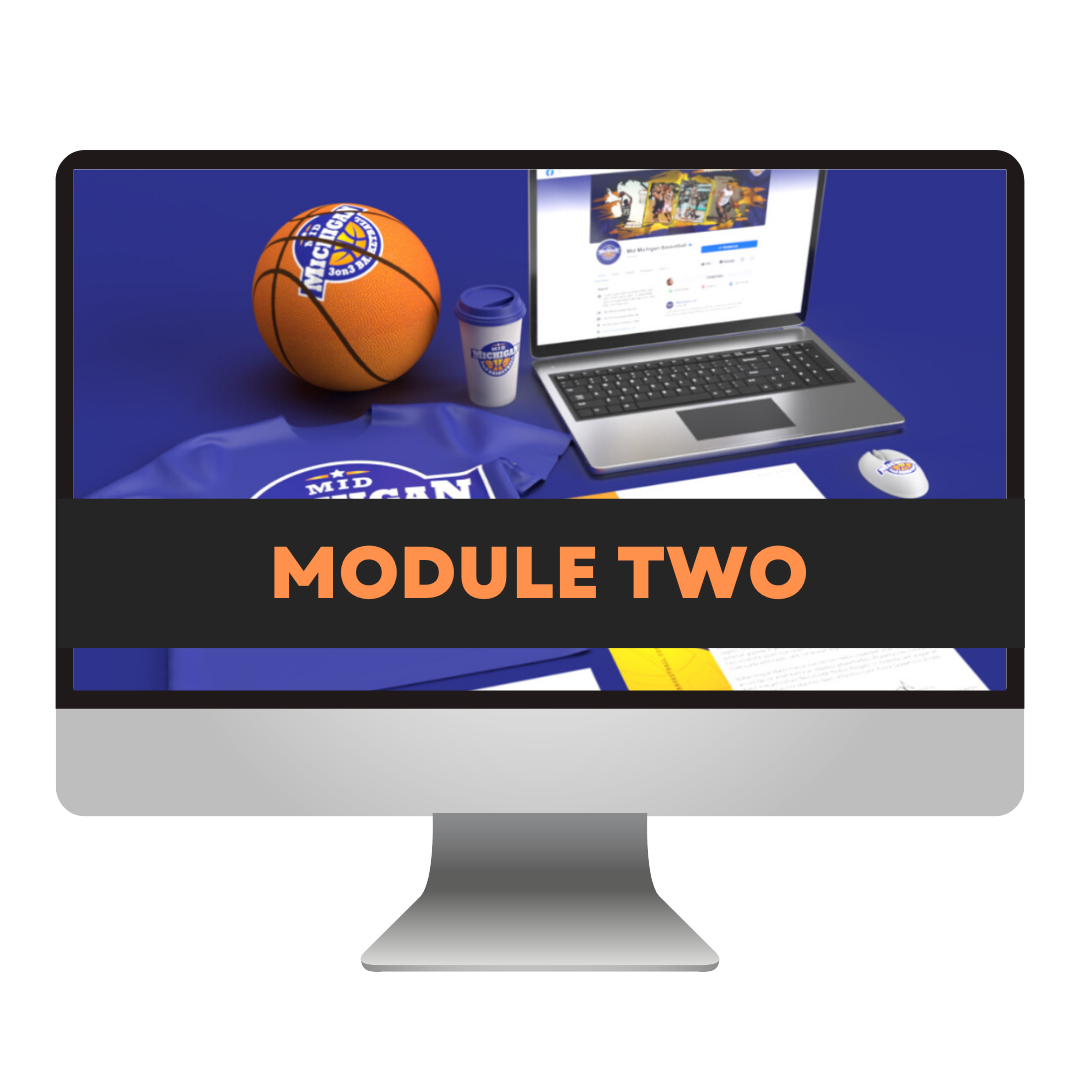 MODULE TWO
LESSON 1: Creating your web presence 15:48
LESSON 2: Creating your online registration 14:03
LESSON 3: Promoting your tournament 12:16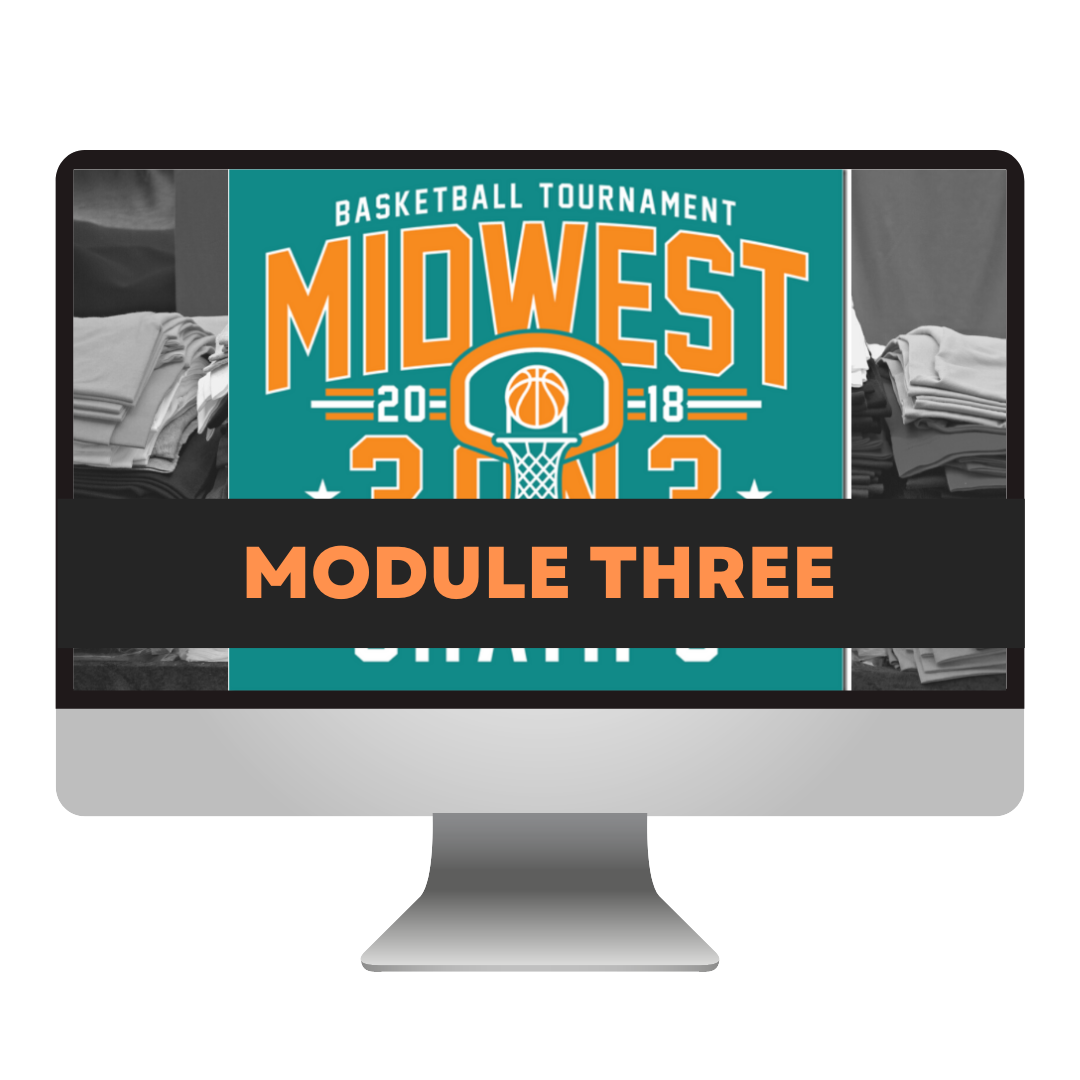 MODULE THREE
LESSON 1: Ordering T-shirts 15:12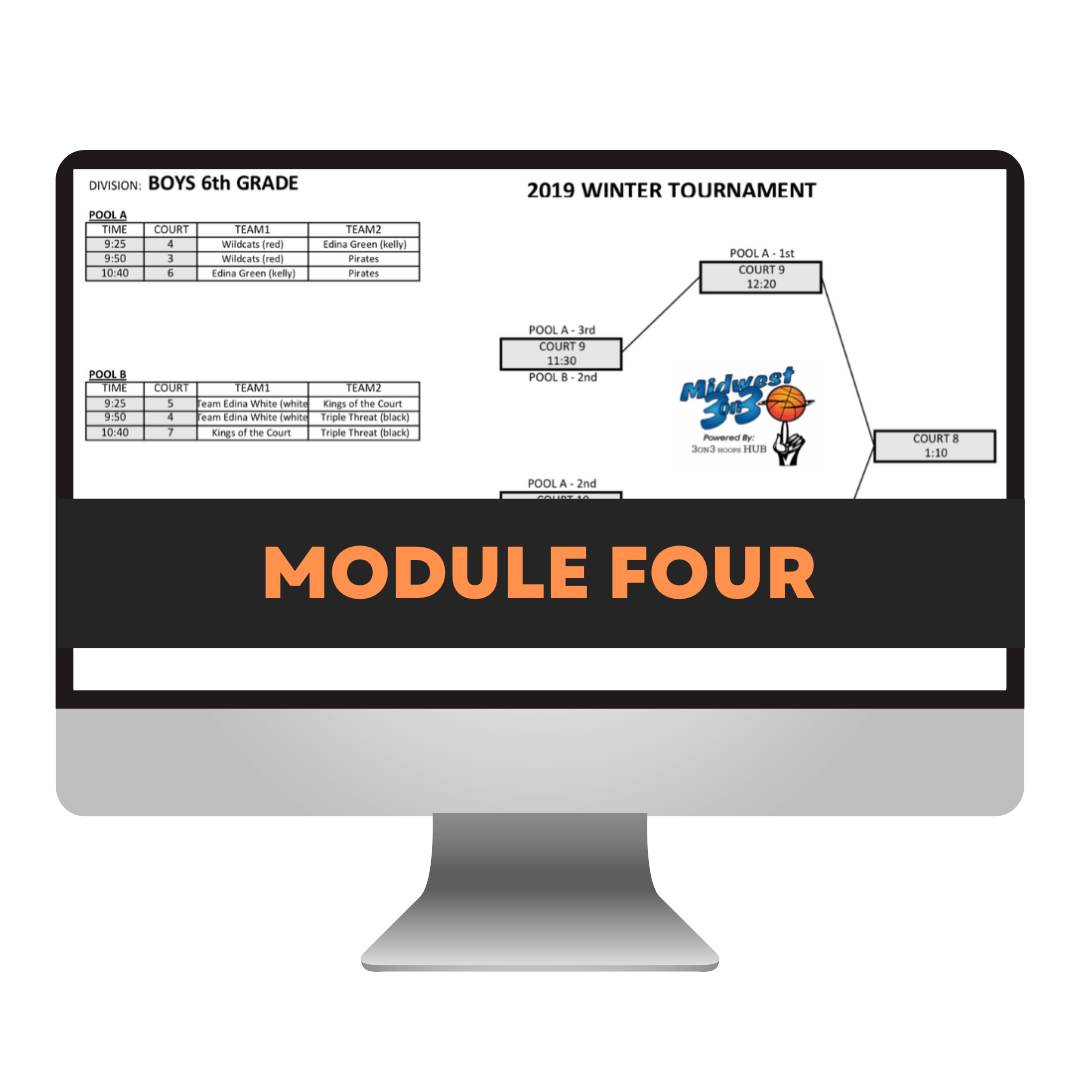 MODULE FOUR
LESSON 1: Verifying teams are in the right divisions 12:02
LESSON 2: Filling your divisions 8:55
LESSON 3: Building your schedule 38:02
LESSON 4: Creating your brackets & scoresheets 21:53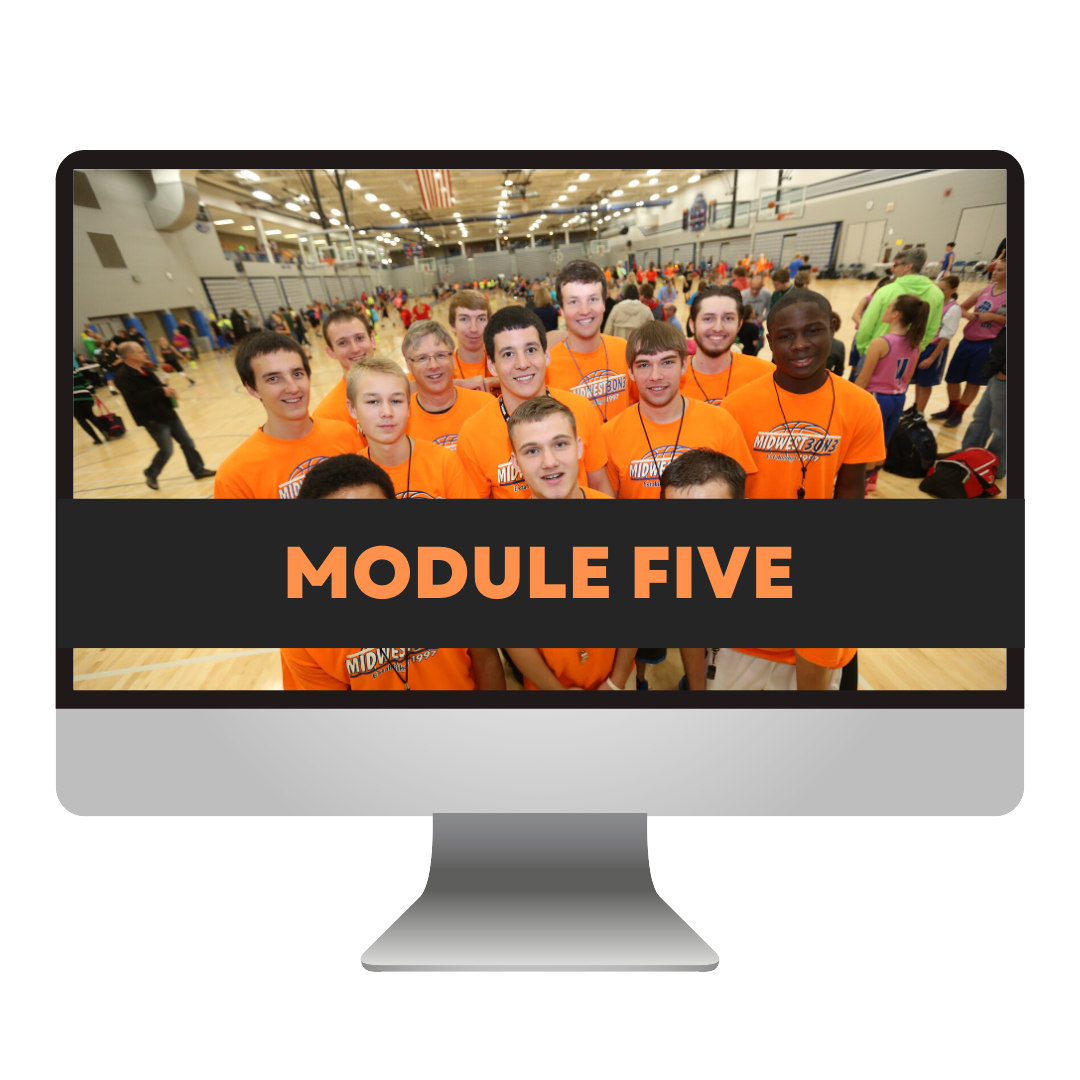 MODULE FIVE
LESSON 1: Hiring & scheduling your staff 36:01
LESSON 2: Purchasing tournament supplies 5:23
LESSON 3: Packing for your tournament 7:46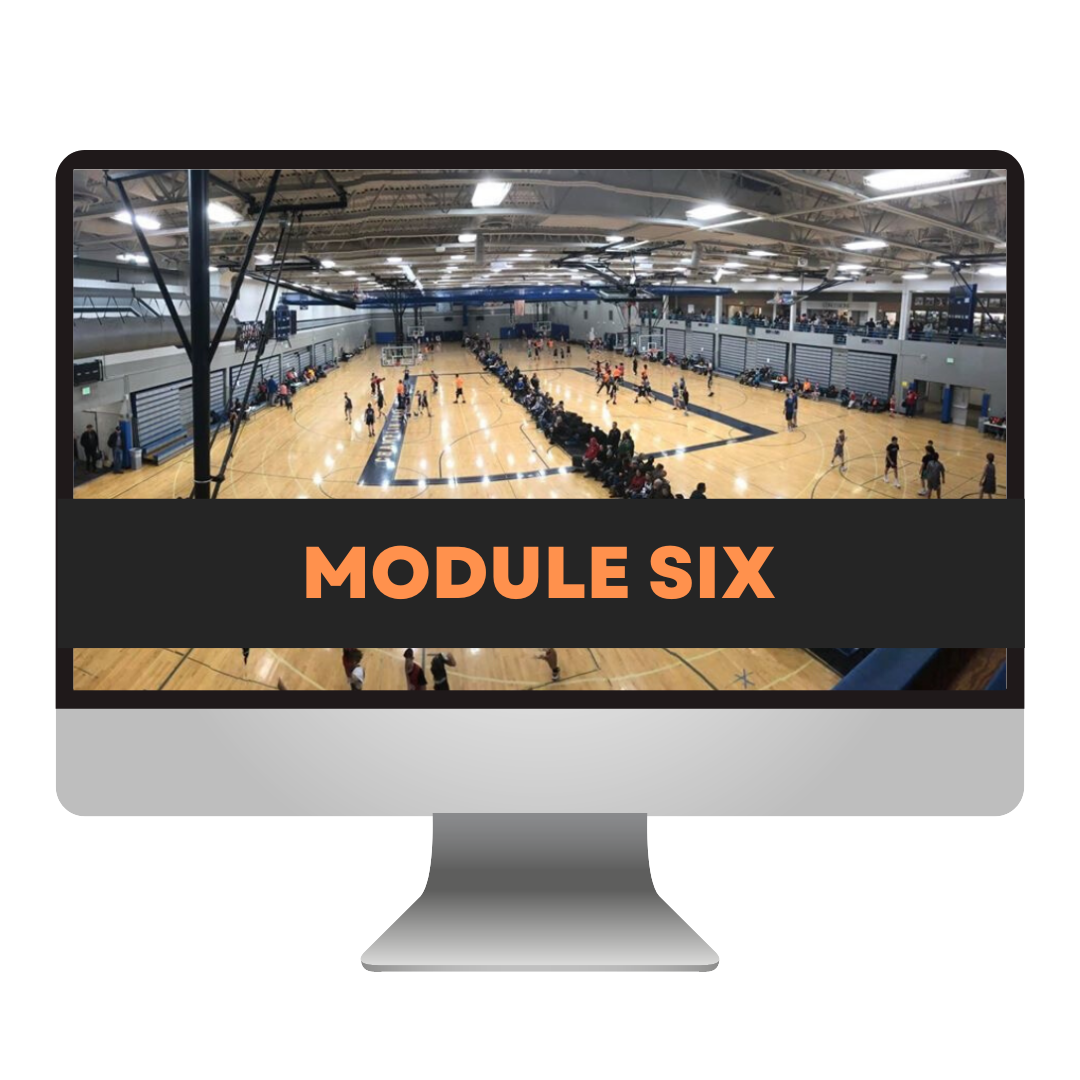 MODULE SIX
LESSON 1: Setting up the facility 5:32
LESSON 2: Running the tournament 4:22
LESSON 3: Wrapping up the tournament 5:05

Don't just take it from me.
Take it from the 3 on 3ers who have had AMAZING success working with me.

WITH THIS MASTERCLASS, YOU WILL
✔︎

 Set up your business
✔︎

 Choose your date & Secure your facility
✔︎

 Create your web presence
✔︎

 Create your registration
✔︎

 Promote your tournament effectively
✔︎

 Order Team T-shirts & Champs T-shirts
✔︎

 Create brackets and scoresheets
✔︎

 Hire staff
✔︎

 Purchase & pack tournament supplies
✔︎

 Set up the facility
✔︎

 Run the tournament
✔︎

 Feel confident with the support of the Private Facebook Community








Total Value Of Over $3,000
+ all things priceless
Now, my normal consulting services range from $8,000 to $10,000 but I'm giving you access to this course for only $597.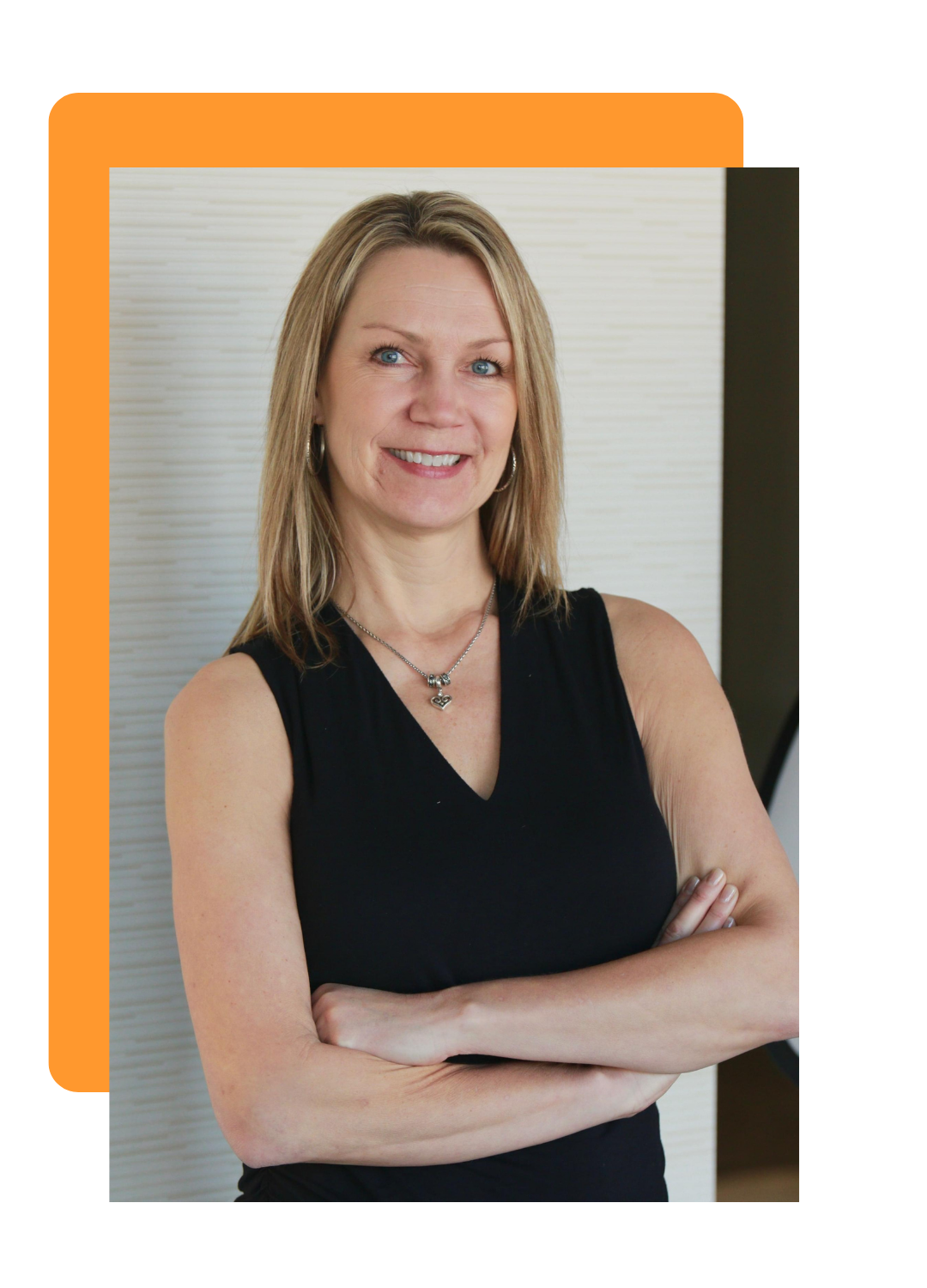 Hi, I'm Christy Hilley.


When we started our first 3 on 3 basketball business in Minnesota in 1997, we didn't have a framework that we could follow. 


So we spent 26 years of trial and error figuring out what works and what doesn't work at all. 


But you don't have to do that. 


Here's the thing, we will be sharing our EXACT framework that helped us scale our 3 on 3 basketball business to 6-figures. 
It is all in the Run Your Own 3 on 3 Basketball Tournament Masterclass. 

Who Is This For?
You want to run a 3 on 3 basketball tournament but you don't want to figure it out on your own. You want to learn from someone who is doing what you want to do.
Or…
You are a coach or a basketball booster club member who is looking for a way to generate some funds for your program that is…well, less annoying than car washes and selling cookie dough…and actually uses BASKETBALL to fundraise.
Or…
You are looking for a way to generate a little more income for yourself with basketball – something that is different from everything else already being done (coaching, training, running camps, etc.)
Or…
You love basketball and kids and you really want to bring a different basketball opportunity to your community – something less focused on winning that gives kids more opportunities with the ball and is more focused on FUN.
Or…
You are already running your own 3 on 3 tournament but you feel that you could improve what you are doing or take it to another level.
Or…
You see that 3 on 3 is in its infancy. And you are ready to jump in and be part of the 3 on 3 explosion.
Who Is This NOT For?
If you don't want to run a 3 on 3 basketball tournament, this isn't for you. Lol… how did you even get here?
Or…
You are looking for a get-rich-quick scheme. This is not for you. You aren't going to get rich overnight. And honestly, if that's your main reason for being here, I'm not sure this is for you.
Or…
You don't want to do work. Work is involved.
Or…
You don't really like kids or basketball.
Or…
You really don't have any connections with basketball. This will be tough if basketball isn't 'your thing'.
Or…
You want to run your own 3 on 3 basketball tournament and you don't mind trying lots of different things to see what works. The short-cut doesn't appeal to you.

HERE'S WHAT'S POSSIBLE FOR YOU

✔︎ Earning $3000 to $10,000 from a one-day tournament
✔︎ No more spending years figuring out how to run your own 3 on 3 basketball tournaments
✔︎ No more wasting money on things you don't need or marketing that doesn't work
✔︎ Have a list of tournament supplies to purchase so you are not left guessing or over-spending
✔︎ Have all the templates, scripts and policies handed to you for your first tournament
✔︎ Get the support that you need for any roadblock or question that comes your way
✔︎ Know exactly how to upstage the competition if there is someone else running a 3 on 3 tournament in your area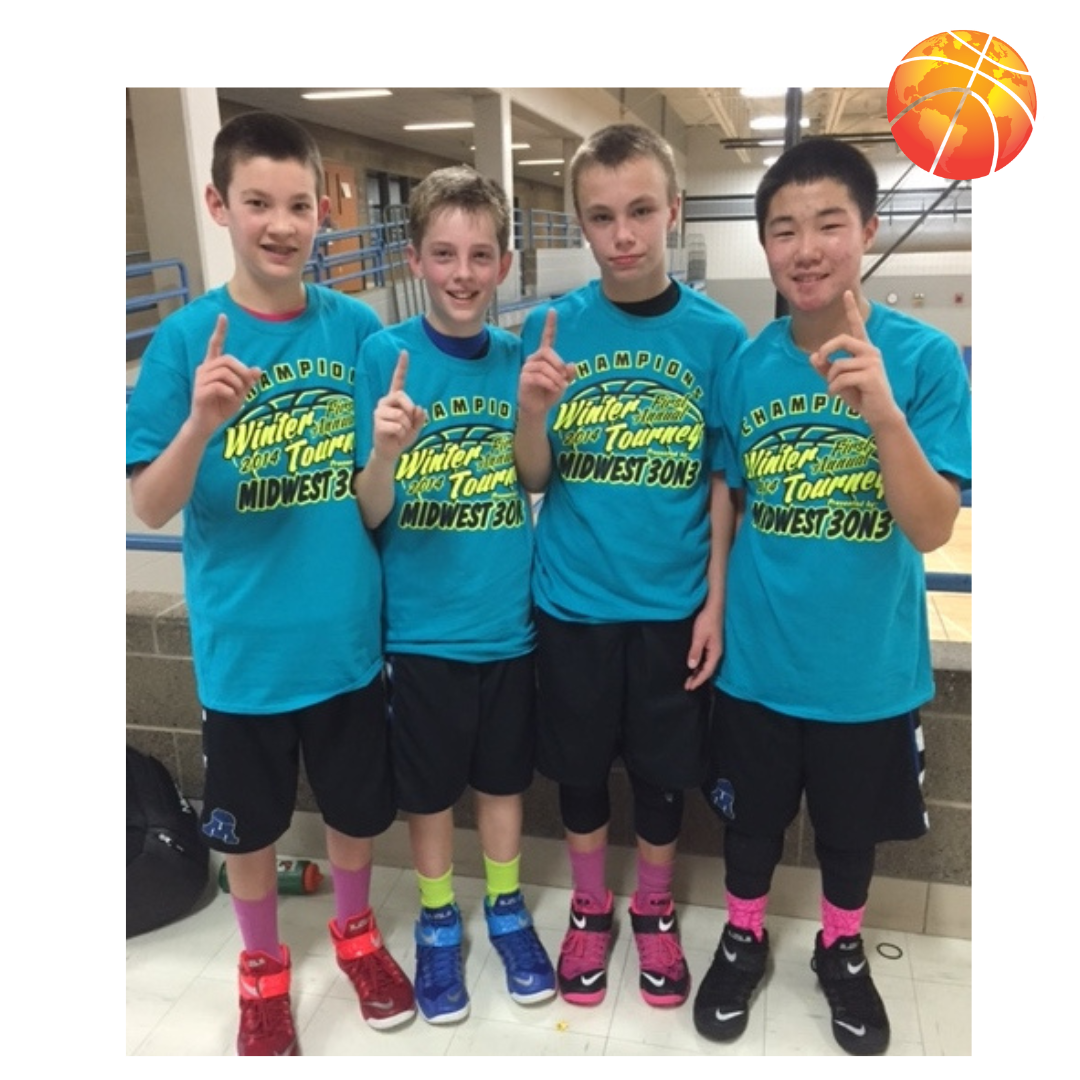 ❓
FREQUENTLY ASKED QUESTIONS
1. I'm a basketball coach, can't I just figure this out myself?
Of course you can! I certainly don't think that I'm the ONLY one who has ALL the answers to how to run a 3 on 3 basketball tournament. I've just done a lot of them…with huge success. And I'm here to help.
I think it's more of a question of, do you WANT to figure it out yourself?
I don't doubt that you can.
What this course will do is speed things up and stop you from wasting your time and your money. It will help you avoid mistakes. It is the most efficient way to get to your goal of running your own profitable 3 on 3 basketball tournament.

2. What if I need support or I have a question?
That's what I am here for.
You'll have access to our exclusive Run Your Own 3 on 3 Basketball League Facebook group – just for you & other course members. You'll be able to ask & answer questions and share your successes here. I will be there too to make sure no question goes unanswered!
3. How long will it take me to get through the program?
You will have immediate access to the entire course the minute you join. It will be available to you online 24/7.
You can binge watch all the modules in about 5 hours.
You can take it slower, too. It's all up to you.
Some of the work you need to do could take you some time. How fast you can complete those tasks will determine when you can have your tournament up and running.
4. I'm interested in running my own 3 on 3 basketball tournament but don't plan to start it for 6 months or more. Should I purchase it now and just wait until I'm ready to start?
I recommend you go ahead and purchase it now and here's why:
You have lifetime access to all the materials.
You will want at least 3 months to promote your tournament and if you could be ready to promote even longer than 3 months that would be even better!
You won't have to feel rushed through any of the tasks. You can move at a nice comfortable pace through the course.
The price of the course could increase if you wait.
5. Can I run a 3 on 3 tournament in a small town?
Yes. You absolutely can.
What you are offering is unique. People will drive quite a ways to check it out.
Unless you live where there are no children within 60 miles of you, you don't need to be worried about the size of your town.
6. All this sounds good and I'm tempted... but can I afford the investment?
I can't answer that for you. I don't know what's in your bank account and your future financial aspirations.
However, how many businesses can you start up for less than $1000? Businesses that you would enjoy? Businesses that can work around your other commitments?
Can you envision how this investment could result in a significant business for you down the road?

7. How much start up capital will I need to get my 3 on 3 tournament launched?
That's a really smart question to ask. And the answer will vary a little bit from person to person.
Some of the initial expenses you COULD have, are:
1) A website could cost you about $23/month with a product like Squarespace. If you need help creating the site, I've got help for you on that.
2) Liability insurance (this could cost around $5 per player but you could work with a co-promoter and avoid this cost. I will teach you how to do this in the course.)
3) Registering your business (this could cost around $135)
4) Getting a logo & social media banners created for your new business (maybe $60 if you hire my go-to freelancer from Upwork. Or, do it yourself for free on Canva.com)
5) Advertising (there are many FREE ways to advertise, but Facebook Ads are a pretty cost-effective means of advertising your new league)
You will have other expenses, such as supplies for your tournament ($200-$300), t-shirts for your staff and participants, online registration fees and paying for your facility and your staff. However, THESE expenses would not be incurred until you had registrations and money in your account. You wouldn't need to spend money on these things until you knew a profit was coming your way.
8. How much will I make by running a one-day 3 on 3 tournament?
Well, I can't give you a solid answer on that one, my friend.
There are so many variables that go into this question and even our results vary widely from tournament to tournament. But, what I can do is share with you our average net profit and range of net profit from one-day 3 on 3 tournaments over the past couple of decades. Fair enough?
Our average net profit from a one-day 3 on 3 tournament: $4800
Our range of net profit from one-day 3 on 3 tournaments: $2490 – $9195 (yeah, that's a big range, huh?)
Obviously, I can't guarantee you will have similar results, but I can guarantee you are going to learn exactly what we do to get these results.
9. What do I do next?
You ENROLL and get started with your amazing new business opportunity.
Your community is going to love you for this!